Taste of Italy 2022, that now in its 8th year and back in-person after a two-year hiatus, is the largest international trade fair in the U.S., which took place on 13th -14th March.
It has just finished, and VERO ITALIAN TRADITIONAL FOOD USA had the opportunity to take part at the event, exclusively devoted to Italian wine and food products, producers, and gastronomic traditions.
The exhibition event saw the participation of key buyers for Kroger, Spec's, HEB, and Central Market, the event boasted an all-day trade fair and sommelier competition as well as informative seminars, made by and for food and wine professionals. Highlights of this year's event included: Talks by Darrell Corti, a leading U.S. expert on Italian gastronomy, and Dino Borri, CEO for Eataly in the U.S.; a seminar on pairing Texas BBQ with Chianti led by celebrity pit master Ara Malekian and Spec's Italian wine buyer Tom Dobson; and the awards ceremony for the winner, and second- and third-runners up in the Villa Sandi Houston Sommelier Competition.
In addition to tastings of food and wine, the event offered the chance to attend seminars on 'Sustainable Wine Farming' from Umbria, during which, one of VERO USA's partner, Tenuta dei Mori representatives took part at the discussion presenting their wines, Cumulus, Stratus and Alto Cumulus.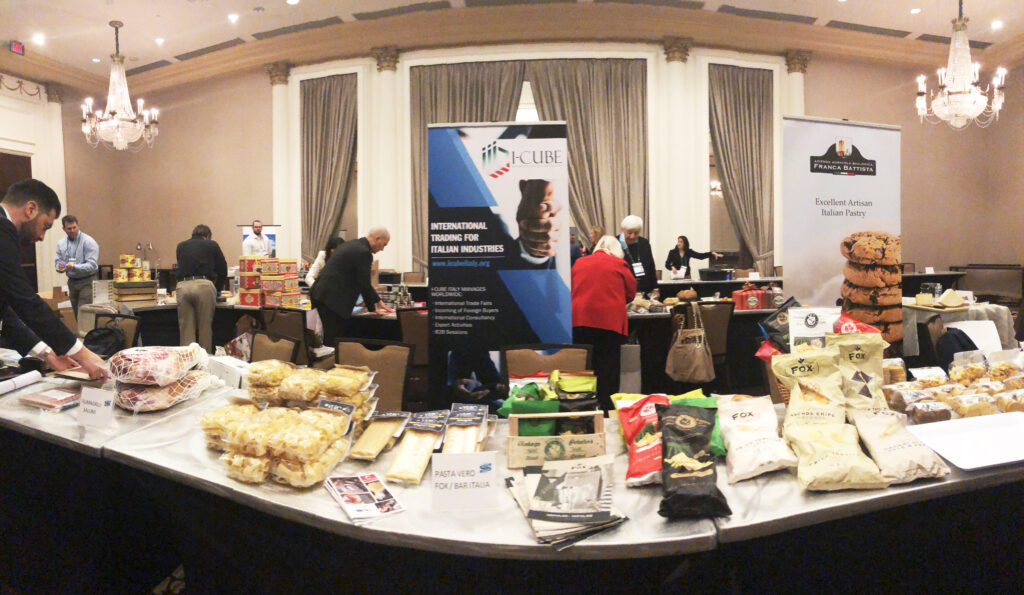 VERO USA participated presenting its pasta, its masterpiece along with its partners products, as Italian wines produced by Tenuta dei Mori, Santoiolo, Chiorri, Gaglio, Torre a Cenaia, Italian special coffee produced by Moca, Italian flavour chips made by Fox Italia and wonderful cookies of Franca Battista.
All of them are high level companies selected by VERO ITALIAN TARDITIONAL FOOD with the aim of supporting the best traditional agri-food productions and bringing the TRADITIONAL Italian food on international markets, where biodiversity, quality of ingredients, raw materials and agri-food specificity are an added value.